Posted on 28th Feb 2012 @ 6:34 AM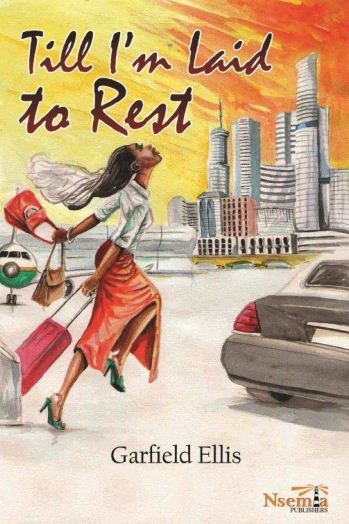 When we meet Sam Selvon's Moses, Tolroy, Captain, Big City and Galahad ("the boys") in Lonely Londoners (1956), they are struggling to live out their modest dreams in London. Leaving Jamaica, Barbados and Trinidad, one might imagine that their dreams were wealth and comfort, but sometimes for "the boys" these dreams amounted to a few pounds a week, a meal and a warm female body for the night, preferably one that did not come with a price. Instead, what they met were the mean, cold streets, boarding houses and hostels of the Empire and work that barely paid them enough to live, let alone prosper. Selvon's characters belong to a long tradition of young men (also present in the works of George Lamming, V.S. Naipaul and later, Austin Clarke) who left the Caribbean to take a chance Britain, only to arrive and discover that as the sun was beginning to set on the British Empire, not all of its subjects were accorded an equal share of belonging.

A few years later Paule Marshall's Brown Girl, Brownstone (1959) introduced us to another perspective of the immigrant experience, this time through the eyes of a community of working class Caribbean women in the U.S. When we are introduced to Silla Boyce, her family, and the women who reside in the brownstones of Brooklyn, we immediately notice the difference between Silla and Selvon's protagonists. She is not a subject of the American empire, and those who are subjects/citizens (Black Americans) were still treated like unwelcomed guests in "this man country. Marshall's protagonists are dealing with what it means to be black, female, mothers, single and (during World War II) at the lowest rung of the social and economic hierarchy. And yet, they scrub floors, fight unrelentingly to make a way for themselves, their families and, at times, one another. Nights filled with laughter and drinking are few and far between as theirs is a life of hard work and hardship and those who dare to refuse to embrace this reality cast out of the community as is the case with Suggie and Deighton.

Til I'm Laid to Rest and Shirley Temple Brown, are proud heirs to both of these traditions of Caribbean migrant narratives. Set in Miami, affectionately known as "Kingston 21" (a social and cultural annex of Kingston) to many from Jamaica, the reality she encounters in the mean streets of Miami is contrary to what her story-book name prepares both her and us for. Like her predecessors, Shirley leaves Jamaica [for an opportunity to "make it big" and she is prepared to face the difficulties that appear repeatedly like a soldier ready to do battle. The only things between her and success are a green card, a job that pays her a living wage while allowing her to keep her dignity in tact, and a safe environment in which to live; no small order by any measure. She had known the comfort of a concrete house in Spanish Town, living with her mother and father; she had also felt the pain of the poverty that ate at her sense of well being when they were evicted and took up residence Sufferers Heights, an impoverished settlement in Central Village. Life for Shirley Temple Brown was beginning to look up, she was experiencing a new level of comfort; living with a wealthy businessman, working a very good job in a bank and possessed all of the material markers that distinguished her from her peers as a woman who was "going places." But when her comfort and future are threatened, she makes the decision to leave Jamaica for a new start in Miami.

Enthralled by the bright lights and shiny veneer of this tropical city, she quickly learns that sometimes, the things that shine the brightest are nothing more than a fool's gold in disguise. Not long after arriving in Miami, she begins to see what the glare of the sun and the bright lights have kept hidden: elderly American retirees living out their last days in the warmth and comfort their youth never afforded them, while being cared for by complete strangers; drug dealers hungry for their slice of the American dream, sexual predators, con artists and murderers. Miami – the cellophane wrapping which brightens and preserves the colors of tropical flowers, large malls, night clubs and expensive cars – is a willing accomplice in the drama that seems determined to dull the shine of Shirley Temple Brown's star. Alone in a place where standing still is sure death, Shirley learns the ropes from a community of Jamaicans who have gone before her and made hard beds as comfortable, as best they know how. Til I'm Laid to Rest is inhabited by a host of memorable characters who, no matter the depths of despair and desperation, create small envelopes of trust, friendship and love; at times within themselves and, when lucky, in one another. Shirley, Queeny, Tiny, Moet and Chef all navigate her way through the fast paced life of this tropical city against the backdrop Caribbean rhythms that become the soundtrack to their complex lives. By the end of this novel it is clear that these characters want the same things those who continue to leave their homes, families, communities and even their countries want: to improve their futures. What separates us from these characters are the lengths to which they are prepared to go in order to improve their circumstances.

Reviews |

|